NEWS: On Shelves Next Week; Mooney, Thompson & Ennis
On the new comics list for next week are three books with an Irish flair. Take a look below for ordering information.
IDW Publishing
Angel: After The Fall Vol.4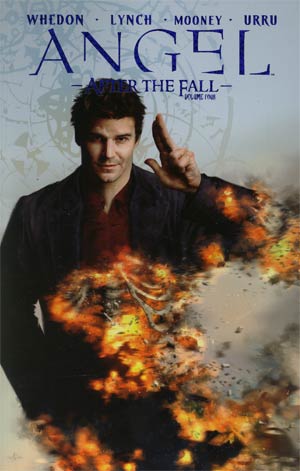 Writer :  Joss Whedon
Artist :  Stephen Mooney
Manufacturer / Publisher : IDW Publishing
Diamond code : OCT110422
ISBN : 9781613771006
Book Description: The excitement of After the Fall continues in this fourth volume from Whedon and Lynch! With truths revealed, master plans laid out, and people dying, it's clear evil is winning the fight in Los Angeles. In this decisive story, a climactic battle will see Angel live free or die for the final time.
BOOM! Studios
Clive Barker's Hellraiser #8
Writer :  Clive Barker – Christopher Monfette
Artist :  Stephen Thompson
Manufacturer / Publisher : BOOM! Studios
Diamond code : AUG110903
UPC : 84428400209700811
Book Description: Kirsty Cotton goes back to Hell! When Kirsty receives a startling offer from someone in her past, she's forced to look at her mission and her entire life in a brand new way. The choice she makes will change the story of Hellraiser forever! Covers by Tim Bradstreet and Nick Percival.
Dynamite Entertainment
The Boys #61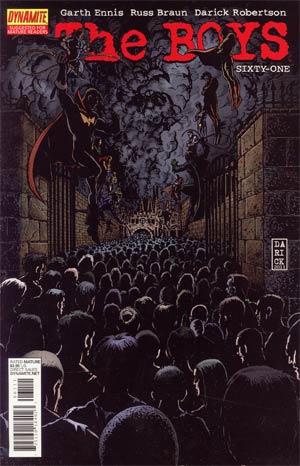 Writer :  Garth Ennis
Artist :  Russell Braun
Manufacturer / Publisher : Dynamite Entertainment
Diamond code : OCT110985
UPC : 725130184023
Book Description: As stormclouds gather, Vought-American enlist the mighty Team Titanic, but the Boys find themselves up against another super group entirely. Hughie finds Annie's patience running thin, while MM struggles to resolve an embarrassing family crisis without alerting the rest of the team. Meanwhile the Seven begin to fall apart, in part two of Over the Hill with the Swords of a Thousand Men.