NEWS: On The Shelf Next Week – Ennis, Sliney & McCrea
Next Wednesday see a glut of new releases featuring Irish creators in both single issue form and collected editions. Take a look below for ordering informatin and book summeries.
DC/Vertigo
Hitman: Who Dares Wins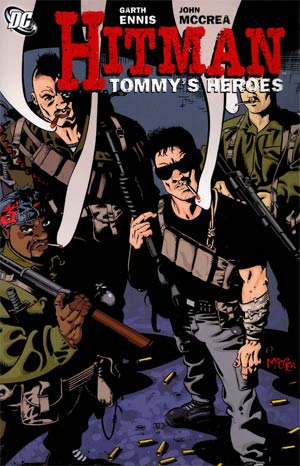 Writer :  Garth Ennis
Artist :  John McCrea
Publisher : DC
Diamond code : SEP110183
ISBN : 9781401231187
Book Summery: When both a group of British S.A.S. commandos and an avenging troop of mafia soldiers target Tommy Monaghan and his partner, Natt, the two assassins stand side by side in a fight they know they cannot win. Collected from HITMAN #23-28.
Image Comics
Pigs #4


Writer :  Nathan Cosby & Ben Mc Cool
Artist :  Breno Tamura & Will Sliney
Publisher : Image Comics
Diamond code : OCT110567
Book Summery: 'SIXTEEN' Kill…or your best friends will murder you. What do you do? The stunning end of the first arc of PIGS by NATE COSBY (Jim Henson's Storyteller), BEN McCOOL (MEMOIR, CHOKER) & BRENO TAMURA.
Avatar Press
Stitched #2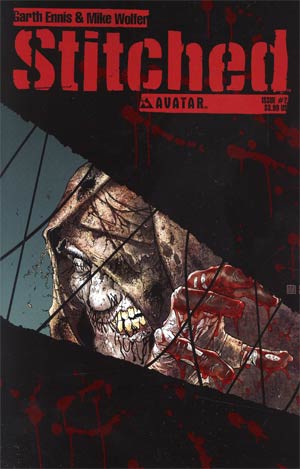 Writer :  Garth Ennis
Artist :  Mike Wolfer
Publisher : Avatar Press
Diamond code : OCT110837
UPC : 82002300767702011
Book Summery: Garth Ennis continues the epic story begun in his film, Stitched! Deep behind enemy lines in war-torn Afghanistan, the surviving crew members of a downed American Blackhawk helicopter faced certain death until the arrival of the three British SAS soldiers who the chopper crew was to extract from unfriendly territory. Death could find them in a dozen different ways, but it's not enemy fire, dehydration or exposure to the elements which the refuge-seeking group fears most- It's the 'Stitches,' the fearsome, corpse-like dead men who hunt the desert wastes, ripping apart both Taliban fighters and coalition forces alike. With precious little water and limited ammo, the six embark on a flight for survival across a desert littered with the corpses of the mutilated and enforced by the supernaturally-animated 'Stitches.' This new on-going series is certain to appeal to Ennis' legions of fans as it pushes the envelope of horror beyond the boundaries of sanity and into fresh nightmares. Stitched #2 is available with a Regular cover, Wraparound cover, and Gore cover by series artist Mike Wolfer, and a special Stitched Movie Photo cover retailer incentive cover.
BOOM! Studios
Farscape Vol. 6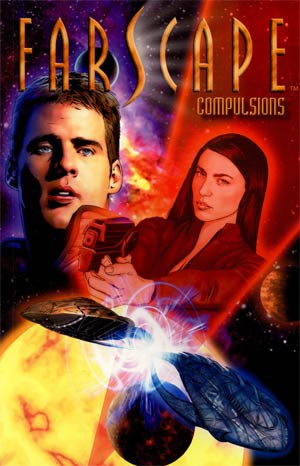 Writer :  Rockne S. O'Bannon & Keith R.A. DeCandido
Artist :  Will Sliney
Publisher : BOOM! Studios
Diamond code : SEP110857
ISBN : 9781608866397
Book Summery: A conspiracy threatens the end of the Uncharted Territorries and not one, but two Leviathan crews – the outlaws on Moya, and a new crew of ex-Peacekeepers – team up to take on the conspiracy! And the result will certainly blow your mind! It's the Farscape event you can't miss, as series creator Rockne S. O'Bannon grabs 'The War for the Uncharted Territories' and turns it up to eleven!
Dynamite Entertainment
The Complete Battlefields Vol. 1
Writer :  Garth Ennis
Artist :  Various
Publisher : Dynamite Entertainment
Diamond code : SEP110985
ISBN : 9781606902554
Book Summery: This massive 248 page TPB collects the first three Battlefields story arcs. Nine issues in all! The Night Witches, Dear Billy and Tankies, and features bonus materials such as sketches and commentary from Ennis along with a complete cover gallery by series cover artists John Cassaday and Garry Leach!