NEWS: On The Shelves Next Week – Thompson, Holden, Shalvey & Ennis
As the first Wednesday of the new year draws ever closer take a look below at the books hitting shelves that featre Irish talent in the credits!
Image Comics  – Fearless TPB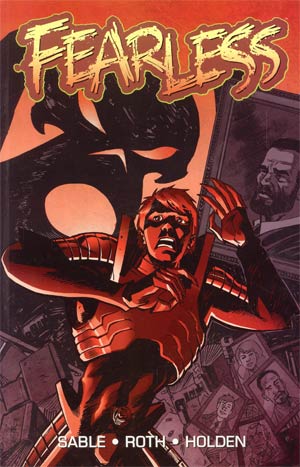 Writer :  Mark Sable & David Roth
Artist :  PJ Holden
Publisher : Image Comcis
Diamond code : SEP110399
ISBN : 9781607064671
From the creator of GRAVEYARD OF EMPIRES and GROUNDED comes the story of a literal man without fear. The vigilante known as Fear is a bold, even reckless superhero. He's also a man paralyzed by a crippling anxiety disorder who needs an anti-fear drug to fight his war on crime. Hell, he needs it just to get out of bed every day. So what happens when his drug supply runs out? Collects FEARLESS #1-4
Marvel Comics – Thunderbolts #168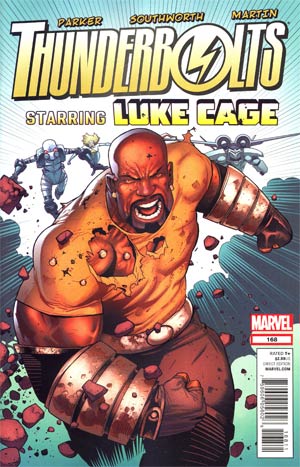 Writer :  Jeff Parker
Artist :  Declan Shalvey
Publisher : Marvel Comics
Diamond code : NOV110551
UPC : 75960605602616811
• LUKE CAGE TAKES CENTER STAGE WITH THE 'BOLTS STILL AT LARGE! • WITH THE RAFT STILL A SHAMBLES, LUKE FINDS HIMSELF A PRISONER OF MR. FEAR! • MEANWHILE, SONGBIRD DISCOVERS A VITAL CLUE TO CATCHING THE FUGITIVE THUNDERBOLTS!
BOOM! Studios – Hellraiser #9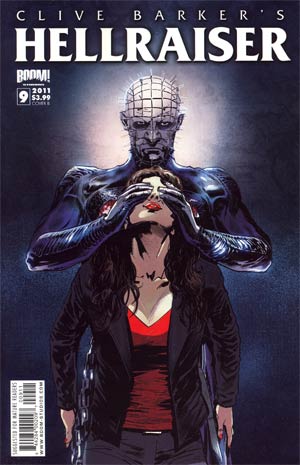 Writer :  Clive Barker & Anthony Diblasi
Artist :  Stephen Thompson
Publisher : BOOM! Studios
Diamond code : SEP110864
UPC : 84428400209700911
BRAND NEW ARC! Great for new readers! Witness Clive Barker's long-awaited return to tell new chapters in the series' official continuity – a trajectory that will forever change the Cenobites… and Pinhead! In this issue: The new era of the flesh is upon us! What surprises lay wait inside the pages of this issue of Hellraiser? Find out as this will be the issue everyone will be talking about! Clive Barker takes what you know about the Hellraiser mythos and changes it forever!
Dynamite Entertainment – The Boys #62
Writer :  Garth Ennis
Artist :  Russell Braun
Publisher : Dynamite Entertainment
Diamond code : NOV110933
UPC : 72513018402306211
 
The new regime takes power in Washington DC, forcing the Boys to go on the offensive and Hughie to reveal a long-kept secret. Meanwhile at Vought-American other secrets are revealed, as Frenchie and the Female do what they do best. Rayner ponders high treason, the Homelander sets loose the dogs of war, and Butcher gives Hughie an unexpected present- in part three of Over The Hill With The Swords Of A Thousand Men.