NEWS: On The Shelves Tomorrow – Shalvey, McCarthy, Thompson, Roche, McCrea & Ennis
There is a nice mix of trades and single issues on sale tomorrow featuring Irish creators. To see a list of books due to hits shops this week see our list below.
Vertigo – Declan Shalvey & Garth Ennis
Northlanders #47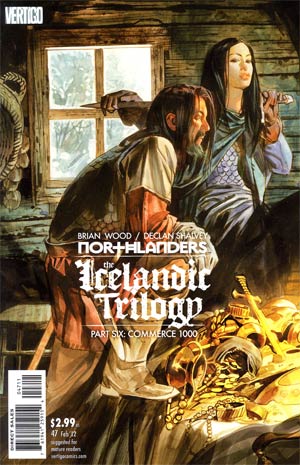 Writer :  Brian Wood
Artist :  Declan Shalvey
Publisher : DC/Vertigo
Diamond code : OCT110294
UPC : 76194125915404711
Book Description: 'The Icelandic Trilogy', continues with part 6 of 9, titled 'Commerce.' Where once the Haukssons lived a frontier life, conquering lands with sword and shield, the twin siblings who now carry the name conquer their enemies with money and influence. As the entire nation undergoes a huge cultural shift, can the Hauksson bloodline survive?
Preacher Vol. 6 Hardcover – Garth Ennis & John McCrea


 Writer :  Garth Ennis
Artist :  Steve Dillon & John McCrea
Publisher : DC/Vertigo
Diamond code : SEP110226
ISBN : 9781401234157
Book Description: In this final PREACHER hardcover, Jesse Custer makes amends with his girlfriend, Tulip, then seeks revenge against his former friend and compatriot Cassidy for the things the Irish vampire did to her when they both believed the Preacher to be dead.
IDW – Nick Roche
Transformers: More Than Meets The Eye #1
Writer :  James Roberts
Artist :  Nick Roche
Publisher : IDW Publishing
Diamond code : NOV110264
UPC : 82771400307900111
Book Description: The ultimate Transformers saga begins here! This second all-new ongoing Transformers title reunites the fan-favorite creative team behind Last Stand of the Wreckers and sends the Transformers on an epic quest to the farthest reaches of the Transformers Universe and beyond! The adventure starts here!
BOOM! Studios – Stephen Thompson
Hellraiser: Requim Vol. 2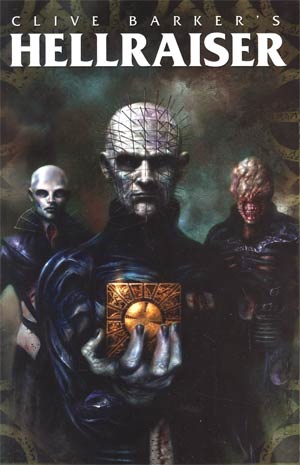 Writer :  Clive Barker
Artist :  Stephen Thompson
Publisher : BOOM! Studios
Diamond code : NOV110808
ISBN : 9781608860876
Book Decsription: One of the greatest horror franchises of all time returns, now under the control of its original creator! Witness Barker continue his long-awaited return as he tells a new chapter in the series' official continuity – a trajectory that will forever change the Cenobites – and Pinhead!
Rebellion – Brendan McCarthy
ABC Warriors Vol.1 Meknificient Edition TPB Simon & Schuster Edition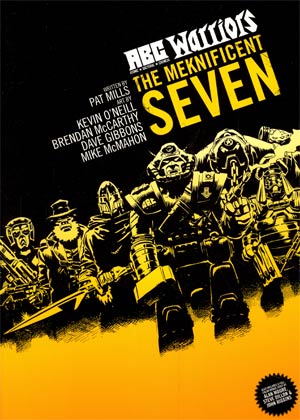 Writer :  Pat Mills
Artist :  Kevin O'Neill & Brendan McCarthy
Publisher : Rebellion
Diamond code : MAY101109
ISBN : 9781906735906
Book Description: "The Volgan war has raged for years, spreading off of Earth and on to Mars. Now an Earth general has assembled a team of advanced robots, capable of withstanding atomic, bacterial, or chemical attack, to finally conquer the ""devil planet."" They are the A.B.C. Warriors – and they've come to tame a planet. Spread the word!"